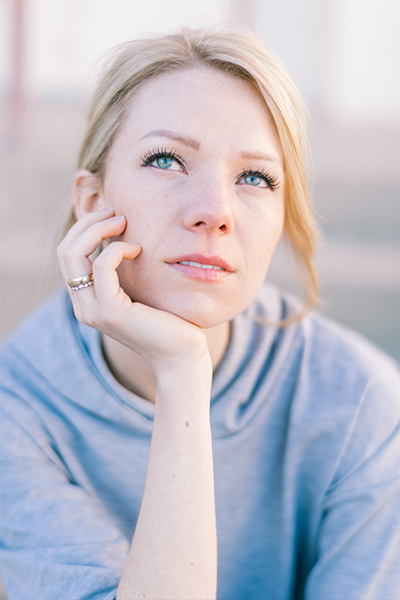 What is a∙e sexologist?
A∙e sexologist is un∙e professional∙e whose expertise concerns the field of human sexuality in its entirety. A∙e sexologist must be registered∙e on the roll of the Ordre des sexologues du Québec to use this title (OPSQ). It is important to know that there are two types of sexologists: helping relationship sexologist and clinical sexologist∙ne or psychotherapist.
Sexologist in a helping relationship
The or the sexologist in a helping relationship Is a professional∙e who holds a bachelor's degree in sexology and a permit issued by the Ordre des sexologues du Québec (OPSQ). The helping relationship or supportive intervention is an aid that aims to deal with current difficulties in the person's life and to improve their sexual health or achieve a better well-being in their daily life. The helping relationship sexologist is trained∙e to accomplish an assessment of sexual behavior and development. This evaluation consists of establishing a global picture of the difficulty in order to build an intervention plan including realistic objectives or to determine if a recommendation is necessary.
Clinical sexologist∙ne or psychotherapist
The clinical sexologist∙ne holds a clinical master's degree in sexology and a license dispensed by the Ordre des sexologues du Québec (OPSQ). The clinical sexologist∙ne can be certified to do the assessment of sexual disorders, also known as sexual dysfunction. The clinical sexologist∙ne may also hold a license in psychotherapy dispensed by the Ordre des psychologues du Québec (OPQ), which authorizes him or her to simultaneously use the title of psychotherapist. Psychotherapy is a psychological treatment that aims to promote significant changes in a person's cognitive, emotional or behavioural functioning, interpersonal system, personality or health status. This treatment goes beyond assistance with current difficulties or a counseling and support relationship.
It is possible to consult a∙e sexologist for various difficulties.
Difficulties related to sexual development, such as:
Difficulty with sexual desire

Erectile dysfunction

Difficulty with ejaculation

Difficulty related to orgasm

Sexual Compulsion

Pain on penetration

Disgust or discomfort with sexuality

Addiction to pornography

Exhibitionism and voyeurism

Fetishism

Fantasy or erotic universe

Sexual violence

Gender identity and sexual orientation

Etc.
Emotional and relationship difficulties, such as:
Difficulties related to intimacy

Difficulties in love

Communication problems

Emotional dependence

Excessive jealousy

Self-confidence or self-esteem

Body image

Extra-marital relationships

Domestic violence

Stress management

Performance anxiety

Repetition of inappropriate relationship patterns or behaviors

Separation, divorce and bereavement

Etc.
Health-related challenges, such as:
Pregnancy and infertility

Abortion and miscarriage

Menopause and andropause

Sexual and blood-borne infections

Difficulties

gynecological or urological

Disabilities

Impact of certain diseases (heart attack, cancer, diabetes, etc.)

Etc.
What is it like to meet with a∙e sexologist?
The first and possibly the second meeting allow for an assessment of sexual behaviors and development. This allows us to adequately target the person's needs and expectations in order to orient them towards an intervention plan or recommendations. The sexologist may need to refer to another professional∙e. The following meeting allows us to set realistic objectives with the person and to begin the process of helping them. This takes place in the respect of the rhythm of the person as well as in the listening, the benevolence and the non-judgment. A∙e sexologist may work with individuals, couples, families, groups or communities. Meetings can be spread over a short period of time or several months.
Other services that may be offered by a∙e sexologist include:
Conferences and training

Personal Growth Workshops

Sexuality Education

Sex-legal expertise

Scientific research

Clinical supervision
Address
2259 Burgundy Avenue,
Chambly, QC J3L 1Z9, Canada
Our opening hours
Monday-Friday: 8:00 to 20:00